House
Casa Oscar Viñales has a Ceiba in its patio, which is one of the oldest and leafiest trees in the town, which offers ample shade full of fresh air.
C/Adela Azcuy #43-A, 22400 Viñales CU
+34617391185
happyflis.obc@gmail.com
Casa Oscar VIÑALES is located four blocks from the main street of the town of Viñales. Viñales, despite being a small town, is rich by nature. The tourist can visit exotic places full of beautiful nature, caves such as: Cueva Del Indio, El Palenque de Los Cimarrones; El Palmarito, which has a natural pool inside. You can also visit the Mural de Prehistoria, a mural that is painted on a large mountain. You can enter the Viñales Valley on horseback, walking, or cycling, always with a guide offered by the house.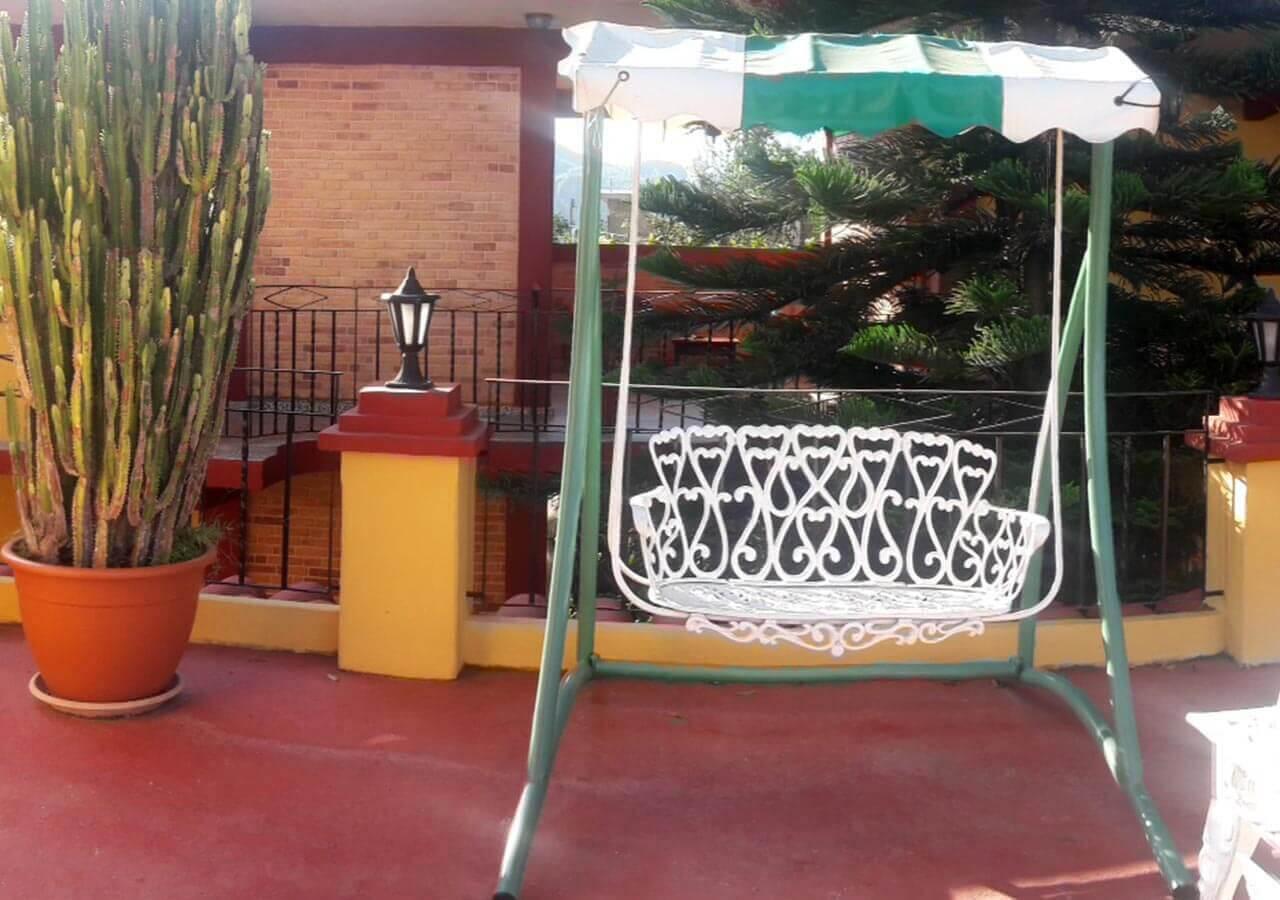 Our Guests Say:
Our stay at Casa Oscar was fantastic. It is all designed to relax to the fullest and with a very familiar personal attention. Watching sunrise from the terrace of the room is unrepeatable. (Lorraine, France)